If you ask us what's our favorite industry event, we'd say TES Affiliate Conference are number one on our list. The AdSpyglass group, including the Traforama team, loves to meet with the long-established partners and beloved clients at these events, just as we love to make new friends, establish new partnerships, and find new prospects there.
About the conference
Established in 2009, TES Affiliate Conferences are the best place to meet and network with professionals from various niches: the online entertainment industry, e-commerce, financials, gaming, gambling, dating, forex, health, nutraceuticals, as well as many others.
The intensive 3-day networking events are usually held twice a year in picturesque cities of Europe. The conferences always offer interactive sessions on the latest industry trends, specialty seminar tracks, expert-to-expert panels, product presentations, speed presentation sessions, and keynote speakers in every above-mentioned niche.
The recent TES conference and what the Traforama team was doing there
Naturally, as soon as we learned a TES conference would be held in Prague on 22-25 August 2022, we bought the tickets and booked the flights to Prague.
This recent conference was a blast for our team, just like the previous one.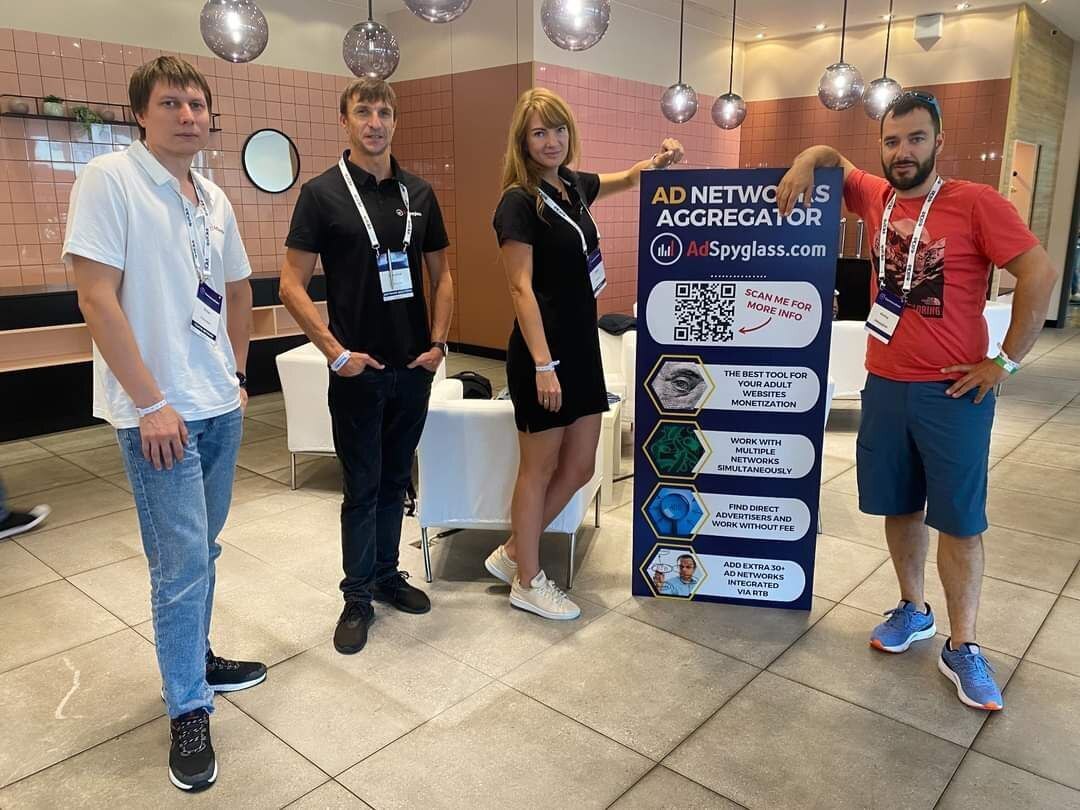 Met with direct advertisers and media agencies
We met with several direct advertisers in Prague, but the most productive talks we had were with five of them. The result of those talks is the re-launch of Cherry.tv. We also discussed further cooperation with Gamin Adult, FriendFinder, and Fuckbook. And we assured further optimization and activity build-up of Stripchat. 
Some of the best media agencies were present at the conference too. So we discussed further cooperation and process optimization with Twistbox and Trafficnomads. And we launched with a new partner – Traffickinmedia. Make sure to check them out, they have great offers!
Met with publishers and networks
Of course, the Traforama team is focused on advertisers, but as a part of the AdSpyglass group, we also participated in meetings and discussions with publishers and networks. The highlights of these were meetings with the beloved clients xxvideo, xxxvideosexy, viviporn, xxxpornhd, xnxxbest, love4porn, 4kporn, and crazyporn.
We also participated in discussions with the new publishers on launching websites: secretubes, pornsluthub, hornypornvideo, realpornclub, milfsexhub, blackfuckhub, and povsexhub. All of these websites will be available on Traforama very soon.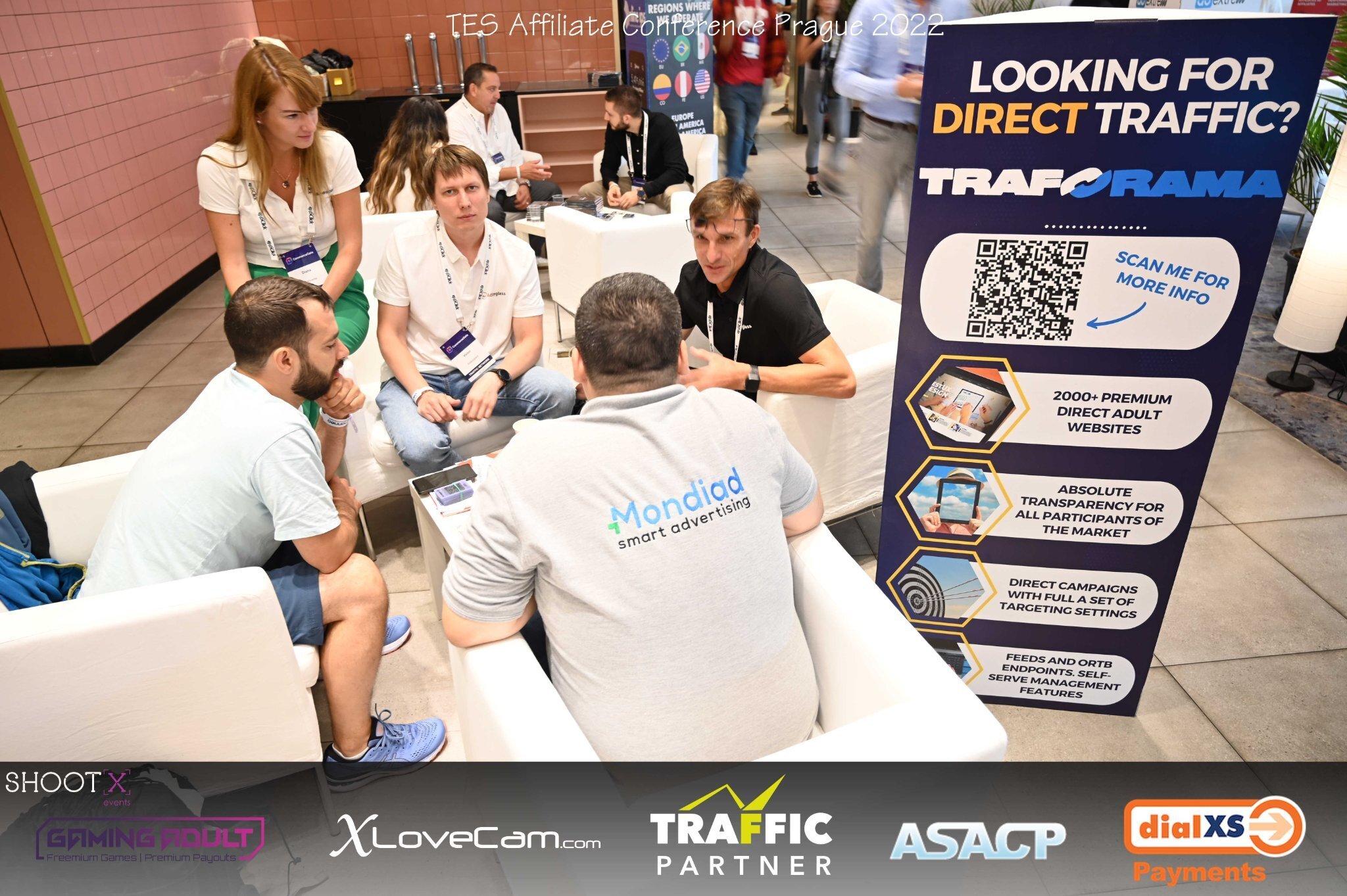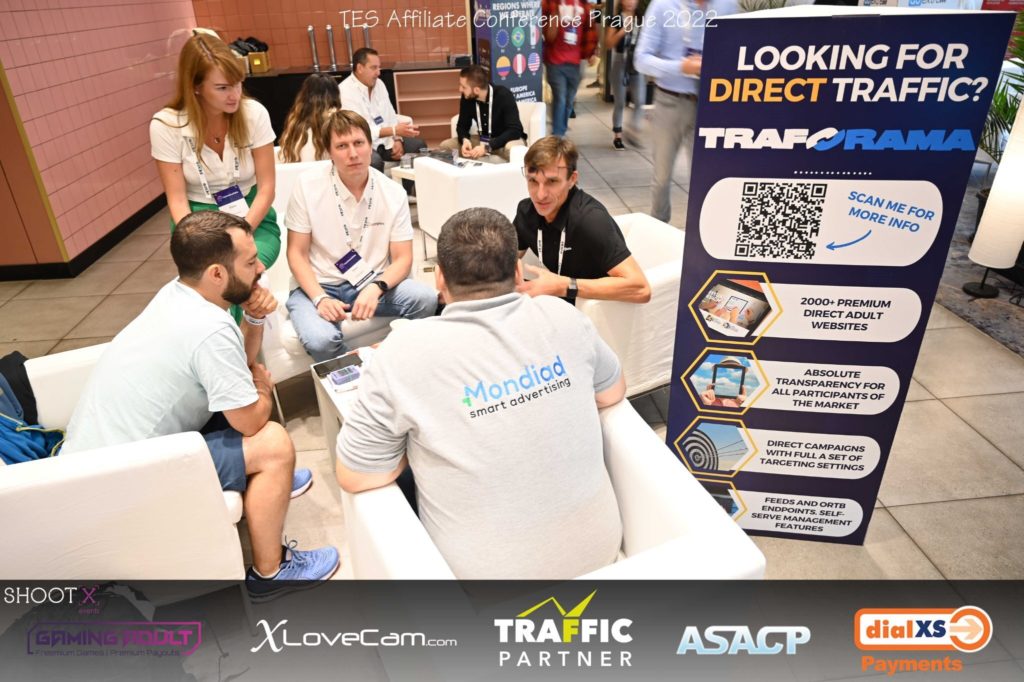 Finally, we met with our old friends JuicyAds, TwinRed, Exoclick, Popcash, TrafficStars, and App-shakes. These meetings were especially fun! Meeting with friends always is.
The next TES Affiliate Conference
The next TES conference will be held in Cascais, Portugal, on February 22-25, 2023. The Traforama team will definitely be there! And we'd love to see you there!